Conservatory roof replacement…
About Us
For conservatory roof replacement
Developed to be a replacement solution for existing conservatory roofs. Our conservatory roof replacement options can be tailored to replace the majority, if not all, glazed roofs, including simple Edwardian styles, Victorians, and the most complex bespoke roofs.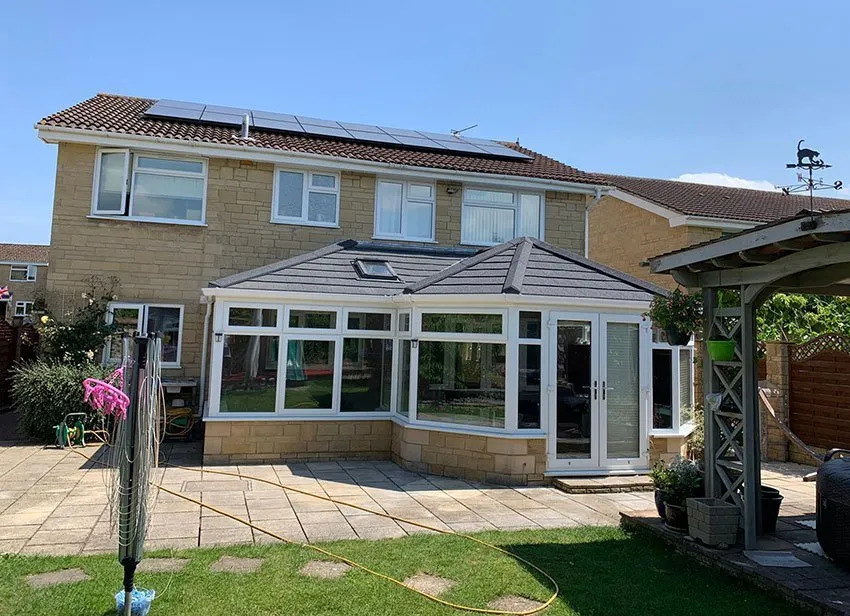 Conservatory Roof Replacement
The Conservatory Roof Guys
If you're anything like us, there are times when you wish you had more styles and living spaces. There are times when we enjoy admiring the natural skyline from the comfort of our conservatory. And the soul-satisfying thrills of savouring curb appeal right in the comfort of your own home.
The Conservatory Roof Guys, based in Weston-super-Mare, is a rapidly growing provider of Conservatory Roof Replacement systems. We have committed to forming strong alliances with the industry's leading roof manufacturers in order to source the highest quality energy-saving Conservatory Roof Replacements.
Philosophy
Team
Mission
Confidence
Philosophy
Every project, in our opinion, is distinct and one-of-a-kind. That is why we pay close attention to the smallest details in order to clearly understand your preferences before building your project to perfection.
At The Conservatory Roof Guys, we treat your custom roof replacement project as if it were our own, and we view each project as an opportunity to demonstrate our abilities and exceed your expectations.
"You can rely on us to deliver quality because we have a professional team of installers who are skilled, disciplined, and super-friendly!"
We are committed to treating our employees, customers, and industry partners with dignity, kindness, and respect. Our team is dedicated to providing exceptional customer service while also attempting to establish long-term relationships with our valued clients.
Team
Mission
Confidence
Request a free, no-obligation quote today.