The Conservatory Roof Guys are here in Taunton
We build Conservatories in Taunton
And we also build and replace Conservatory Roofs in…Taunton
Contact Us For More Details
Our roof replacement options can be made to replace most if not all glazed roofs, from simple Edwardian styles, Victorians, or the most complex bespoke roofs.
We Build Conservatories in Taunton
Do not think that we are restricted to replacing and building conservatory roofs.  We do full build conservatories that are built to last that allow you not to just enjoy the summer but also relax in the winter with your conservatory.
We offer a free no obligation quote where we can go through all the possibilities to get the conservatory you want
We can also pay a visitor to your home if you wish and then we can give you a greater idea of what will be possible when it comes to the conservatory build and design. We will and are able to do the whole process of designing and building the conservatory, from start to finish and build it in the way your imagination wanted all along.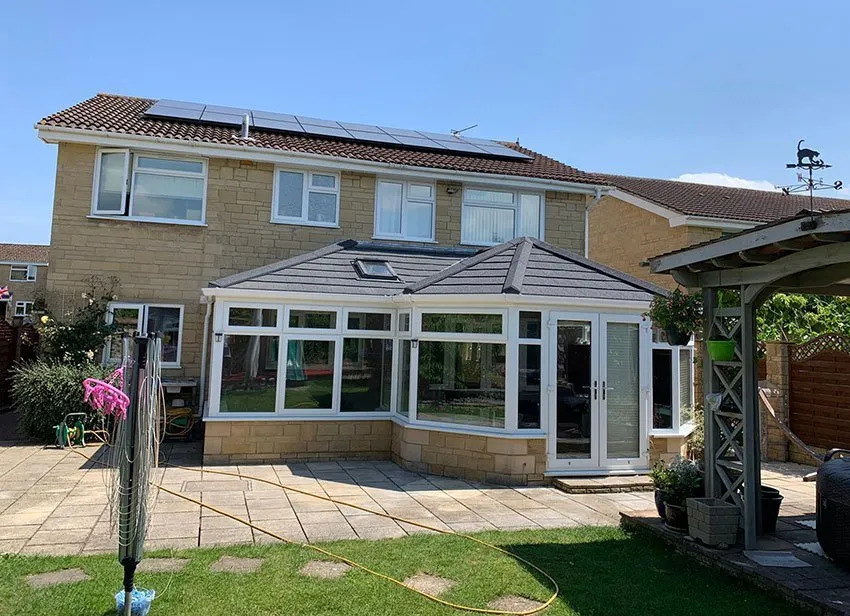 CONSERVATORY ROOF Taunton
The Conservatory Roof Guys have been building and replacing current conservatory roofs in Taunton for years.
Got a conservatory but not happy with the roof? We can supply a conservatory roof that helps keep the conservatory warm in Winter and cool in summer, so you can use the conservatory all year round, no matter the time of year.
Conservatory Roof Replacement Taunton
Maybe the conservatory roof makes it too cold in winter and too hot in summer. We can help with warm roof conservatories in Winter and cool roofs for the summer so you can sit and relax in the conservatory all year round. Infaxt when it comes to the residents of Taunton, we supply Warm Roof systems all year round.
Request a free, no-obligation quote today
Conservatory Taunton – We build conservatories
We build full conservatories throughout Somerset and that naturally includes Taunton. If your looking to get a conservatory or even rebuild your conservatory we can help. We working with you throughout the process from design to build and we will not be beaten on either cost or quality.
Build a conservatory Taunton
Get a quote today and we will
We are proud to be in Taunton and Somerset as a whole. We are Somerset people at the Conservatory Roof Guys and we cover Bath to Weston Super-Mare and we are here all year round. If you have a conservatory you wish to discuss here in Taunton, either a new one, a would be one or an old one or even a conservatory roof, we are here to help.