The Conservatory Roof Guys serving the people of Nailsea, UK
THE Conservatory Rooftop Replacement Nailsea
For all styles of conservatories
Contact Us For More Details
Our roof replacement options can be made to replace most if not all glazed roofs, from simple Edwardian styles, Victorians, or the most complex bespoke roofs.
Need a new roof for your Conservatory?
We can help
.
We can advise on any new Roof for your conservatory, then fit and install no matter the stage you are at. If you're looking to replace a current roof or looking to get a conservatory installed, we will be here to help implement.
The work that we do when it comes to conservatory rooftops will help you use your conservatory throughout the year and not just in the summer. We can help keep the conservatory warm and comfortable during the winter months.
We have a range of options and styles for your Conservatory roof from Victorian and Edwardian to custom and bespoke. No matter how complex your conservatory is we will be able to fit and install your rooftop in Nailsea.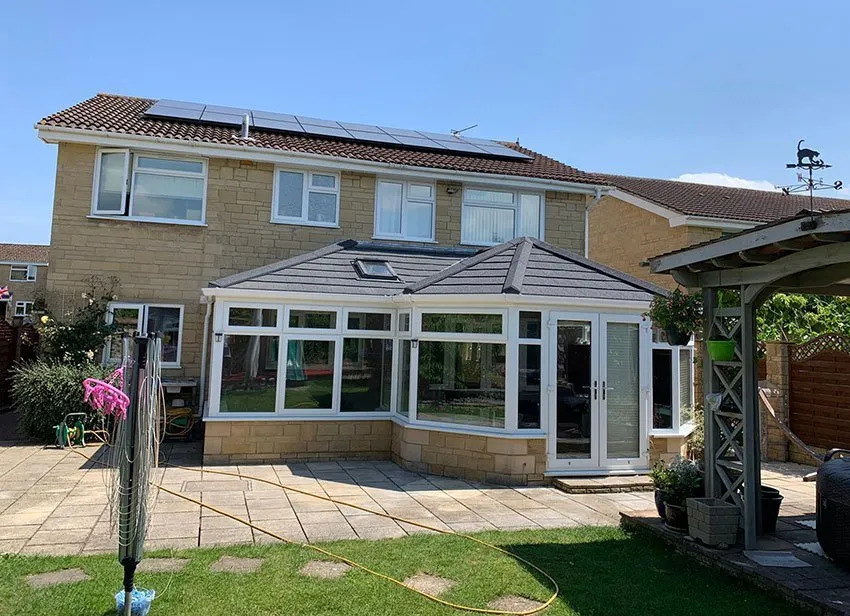 Nailsea Conservatory Roof Replacement
We install Warm Roof Systems when requested and this allows you to sit in the conservatory in the January grey sleet as well as the July sun.
Do you want to use your Conservatory throughout the year?
It's a shame when people can only sit in the conservatory during the summer and have to ignore the room in Winter. We can solve that.
The Conservatory Roof Guys supply and install Warm Roof Systems – So in the January chill, you can chill in your conservatory. We can even install new tiled or solid roof conservatory roof.
Request a free, no-obligation quote today.